About Katie Lynn BEAUTY
MORE THAN JUST MAKEUP AND HAIR ...
Katie Lynn Beauty is more than just about makeup and hair, it's about inspiring and motivating women to go out into the world and achieve their wildest dreams, and it's about making women feel confident on the inside and the outside! Katie Lynn is known for making you laugh hysterically, while at the same time giving you your perfect look! Many of her clients have become her closest friends because of the trust and rapport she builds immediately. Katie's creative flair and wisdom make women feel confident, beautiful and special with every encounter.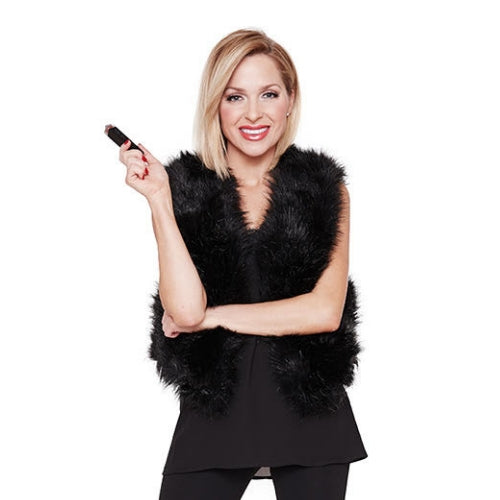 MEET KATIE LYNN
Makeup Artist and Entrepreneur, Katie Lynn has over 15 years' professional experience in the beauty industry working with women of all ages, ethnicities and skin types. Her diverse artistry skills range from fresh and natural to dramatic glam looks, all while feeling light-weight and camera ready.
At the age of three, after receiving a Tinker Bell makeup set, Katie Lynn was already on the fast track to fulfilling her dreams. At fourteen she took her first makeup lesson with Mary Kay and at sixteen she worked for Club Libby Lu, where she did hair and makeup for little girls special events and occasions. At eighteen Katie started working for her favorite makeup line at the time, MAC Cosmetics while attending college for business management.
After working for MAC for more than 8 years Katie realized that she wanted to start her own makeup business. She then put a plan into action and her first move was to work for CHANEL while she set her self up for the big leap of faith. After a year and a half she left and began her journey as a new business owner. She built her website, home studio and started to build her clientele. She helped other alike businesses while building her own. She then needed help of her own as the demand grew bigger for her services. She opened a studio in Friendswood and began to build her team of artists.
Now Katie Lynn Beauty is becoming a household name in Houston, Texas and across the US with her makeup line. Her studio is located off of Post Oak Place Drive inside of a med spa. Katie and her team take pride in their diverse experience including: special events, portraits, fashion shows, weddings, makeup lessons and has even made appearances on Fox News, Bravo and Houston Life. She has traveled to different parts of the U.S. to provide her services for weddings.